Go back to news
Are we on our way to being Canada's pre-eminent small university?
Posted on: Dec 13, 2017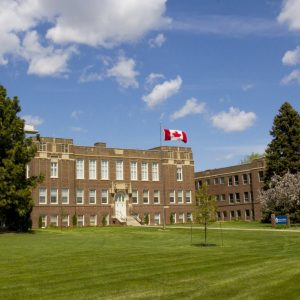 Twenty indicators that CUE is on its way be being Canada's pre-eminent small university.
Since assuming the presidency in January of this year all members of our community have heard me repeat my vision of Concordia University of Edmonton becoming Canada's pre-eminent small university numerous times. This is not a meaningless catchphrase, and these are not empty words. I truly want to see us become a (or THE) leading small university. We'll start with Canada, and then take on the world. So, what progress have we made in 2017? While we are still yet to define exactly what it means for us to be pre-eminent (that is coming in Spring of 2018), I have reflected on this past year and have articulated a list of 20 features and events that I believe demonstrate our journey towards pre-eminence.
Concordia University of Edmonton is a small community, but the true depth and breadth of our activities in 2017 has only been barely touched upon here. We are accomplishing what institutions triple our size would be envious of, and the reason for that is the enthusiasm and engagement of our students, staff, faculty, Board, alumni, administration, donors, and friends. As this community continues to work together we will accomplish even greater things in the years to come. It is an exciting time to be at Concordia as we move from being Edmonton's University to becoming Canada's pre-eminent small university. I'm glad to be leading us at this time.
Tim Loreman, PhD.
President and Vice-Chancellor.