Go back to news
Announcement from Dr. Tim Loreman
Posted on: Nov 9, 2021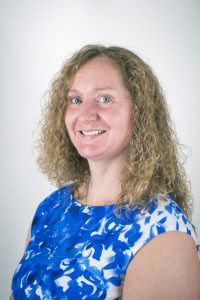 I am pleased to announce that Concordia University of Edmonton's next Vice-President Academic and Provost is Dr. Barbara van Ingen.
Dr. Valerie Henitiuk is stepping down as Vice-President Academic and Provost at the conclusion of her contract in May 2022. I know I speak for the entire CUE community when I say we are grateful for all Dr. Henitiuk has brought and continues to bring to the university. She is and has been amazing for CUE.
In May 2022, Dr. van Ingen will shift from Vice-President Student Life and Learning (SLL) into her new role.
Dr. van Ingen is a counselling psychologist registered with the College of Alberta Psychologists and is a member of the Psychologists Association of Alberta. She has taught educational psychology and psychology, and was a classroom teacher with Edmonton Public Schools. Dr. van Ingen co-chairs the Wellness Research Cluster and researches in the area of university student wellness. She earned two degrees from CUE, and has a relationship as a student and an employee that began in 1992.
"As CUE's Vice-President, Academic and Provost, I will have the opportunity to be embedded in the extraordinary work of the faculty; work that is inherent in our mission of teaching and scholarship, as well as the dynamic debates associated with our commitment to shared governance, academic planning, and strategic institutional evolution," said Dr. van Ingen. 
Dr. van Ingen is committed to building on our mission of being a community of learning grounded in scholarship and academic freedom, and preparing students to be independent thinkers, ethical leaders, and citizens for the common good. 
"Dr. van Ingen is deeply committed to CUE and lives our mission and vision, acting with integrity and with the best interests of the university community in mind," said President and Vice-Chancellor, Dr. Tim Loreman. "A trusted and compassionate professional, she has the support of CUE leadership and of our broader community."
For 100 years CUE has prepared graduates to succeed and lead in a changing world; to be at the forefront of innovation, discovery, and creativity. Dr. van Ingen recognizes CUE's rich history, while also looking toward our exciting future.
"I will guide and enhance CUE's academic mission, and foster learning, innovation, research, and equity, while remaining student-focused," said Dr. van Ingen, adding, "It will be an extraordinary privilege to serve as CUE's Vice-President Academic and Provost."
With Dr. Henitiuk's assistance, we will begin the transition process immediately to ensure Dr. van Ingen is ready to hit the ground running in May. We will also plan for her transition out of SLL. It is important that we not only maintain the current high level of support and service provided to students in SLL, but also that we enhance and improve it. For that reason, I will work with Dr. van Ingen and the SLL team to put together a suitable arrangement for that role, likely on an interim basis.
Please join me in congratulating Dr. van Ingen.
Best,
Tim Loreman, PhD.
President and Vice-Chancellor