Go back to news
Deadline is Monday! Reduction in Teaching Applications for 2022-2023
Posted on: Nov 10, 2021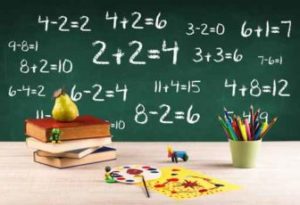 Please be advised that faculty members can access application forms for Reduction in Teaching for Research Purposes awards for 2022-2023 in Alfresco by clicking the following link:
Reduction in Teaching Award Application Forms
Eligible faculty members seeking a reduction in their teaching assignment for research purposes must submit an application outlining, in detail, the proposed research project to be undertaken.
Reductions in Teaching for Research Purposes are competitive awards, adjudicated on merit and the recommendations of the Research and Faculty Development Committee.
Applications are currently being received for the following academic year (2022-2023).
Multi-year applications
The current Collective Agreement allows for applications that extend over two or three years:
"8.9.7 Teaching assignment reductions extending over two or three years, subject to annual review, will also be considered."
While multi-year applications may be reviewed, it is possible that, during the adjudication process and upon the recommendation of the Research and Faculty Development Committee, an applicant may only be awarded a reduction for one year, or no reduction at all.
Application Procedure
Confirm your eligibility to apply for reduction in teaching assignment with your Department Chair or the Dean of the Faculty.
Review the Collective Agreement and the guidelines.
Complete the application form. The application form is a fillable PDF document that contains all sections of the application, and includes the cover page. Use the application checklist to ensure you have attached all the relevant documents.
Sign the application, and obtain the signature of your Faculty Dean.
Submit the completed application form, together with a single PDF attachment with all of the supporting documents, to the Research and Faculty Development Committee via email (research@concordia.ab.ca) by November 15, 2021.