Go back to news
You Are Invited!
Posted on: Nov 13, 2019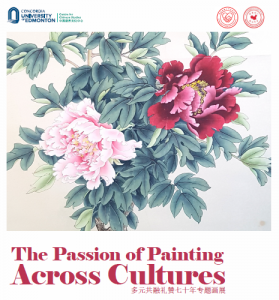 Join us at the Opening Ceremony for the Chinese Art Exhibition "The Passion of Painting Across Cultures".
Date: November 17, 2019
Time: 3.30 to 5.00 pm
Venue: CUE Library Gallery

This event is a free event and is open to everyone. Refreshments will be provided.
The exhibition will run from November 17, 2019 to December 17, 2019 and will showcase the artworks of Amanda Chen Suo Sinclair and her students. The exhibition can be viewed in the CUE Library Gallery.