Go back to news
Mitacs – information on student awards and internships
Posted on: Sep 22, 2020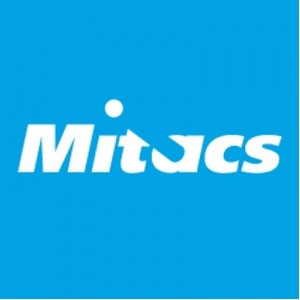 Mitacs has temporarily updated eligibility for their Accelerate program, to include undergraduate students. In addition, Mitacs is offering, for a limited time, student placements under the new Business Strategy Internships program. Full-time CUE students are eligible to participate in both programs.
The Business Strategy Internship is run in collaboration with the Faculty of Management.
To request additional information, contact the Office of Research Services. Both of these programs require 1:1 matching funds.
If you are looking for a partner, please contact the BMO Centre for Innovation and Applied Research.
Mitacs Accelerate
Mitacs Accelerate fund student research internships through a hybrid model under which the intern spends approximately 50% of the time at the institution and the other 50% with the partner. Mitacs Accelerate internships start at four months.
Funding details
Due to the matching-funding nature of these internships, faculty members who wish to apply are required to identify an eligible partner who will provide the matched funds for the application. The minimum partner contribution is $7,500. However, under certain circumstances, it is possible to reduce the contribution to $5,000. Student awards are worth $10,000 in total for the four-month internship.
Who is eligible?
Full-time students at all Canadian colleges and full-time grad students at all Canadian universities
Full-time graduate students in select Mitacs partner countries (visit the Accelerate International tab for more details)
Canadian citizens, permanent residents, and international students over the age of 18
All academic disciplines
Eligible businesses and not-for-profit organizations operating in Canada
Under the Accelerate Entrepreneur initiative, eligible intern-owned start-ups at approved incubators. Contact accelerate@mitacs.ca to confirm your start-up's eligibility.
For-profit businesses operating outside of Canada
When to apply?
Apply anytime. Review takes six to eight weeks. Applications are processed by the Office of Research Services.
Expectations
Mitacs Business Strategy Internship
About the Program

In partnership with Canadian academic institutions, Mitacs is pleased to offer the Business Strategy Internship (BSI). BSI is a four-month internship program designed to give students the opportunity to develop a strategic analysis for an organization to help restore or modify business operations in the new economic environment. Participating partner organizations will contribute $5,000 for a total award of $10,000 to be used towards a student stipend.
Throughout the internship, Mitacs provides professional development opportunities to students through our e-Campus, EDGE.
The BSI program aims to:
Provide students with the opportunity to apply business concepts and theories to real-world scenarios
Provide support to organizations that need additional assistance in modifying their business operations to adapt to the new economic reality
Build students' skills in communication, problem solving, innovation, resilience, managing complexity, navigating change, business continuity planning, and allow them to apply their education through an experiential learning opportunity
Provide training and career opportunities for students by creating new connections with faculty, businesses, and communities
Encourage collaborations and strengthen connections between industry and academic institutions
Eligibility

The Mitacs Business Strategy Internship (BSI) program is offered in partnership with Canadian business schools at Mitacs's academic partner institutions. Interested applicants need to contact their business school to find out if the institution is participating in the program.

Academic institutions must:
Students must:
Be registered at a participating Canadian academic institution
Not be a current, active participant in another Mitacs program
Academic supervisors must:
Be a faculty member at a participating Canadian university who is eligible to hold Tri-Council funding; or
Be a faculty member at a participating Canadian college/CEGEP
Partner organizations must:
Be a corporation; or
Be an incorporated not-for-profit organization in Canada
How to apply

Contact Sherry Palichuk, in the Faculty of Management.