Go back to news
Working Remotely
Posted on: Mar 16, 2020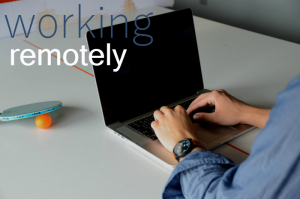 For those working remotely, please access the IT Services help page for guidance on how to access CUE's services. This page shows quick tips, particularly for Google Hangouts Meet and Chat.
The page can also be accessed from the COVID-19 web page, from the sidebar menu.
If you have been pre-approved to use Remote Desktop Connection, and need help setting up your personal home computer for this service, our Helpdesk Assistants can walk you through the process.
Helpdesk assistants can be contacted at 780.479.9316, and are available:
7:30am to 9:00pm Monday to Thursday
7:30am to 6:00pm Friday
10:00am to 6:00pm Saturday
1:00pm to 6:00pm Sunday