Go back to news
Will it fly?
Posted on: Oct 16, 2019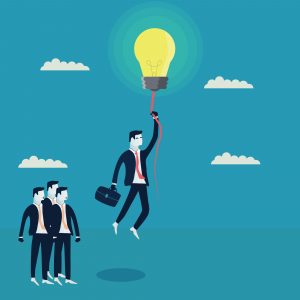 Got a really great idea for a product or service?
Many entrepreneurs think they have a billion-dollar idea for a product or service but thinking you have a billion-dollar idea is not a guarantee of success.
This session will help participants:
· Understand the #1 killer of business ideas
· Discover why surveys are the worst type of research
· Understand the why users are not always the best customers
· Find those people who are motivated to become your initial customers
Date: 25 October 2019
Location: BMO-CIAR (AW125)
Time: 3-4pm
Register here!
About the speaker:
The Entrepreneur-in-Residence for Bow Valley College, Craig Elias' first business went from idea to being funded by a Tier 1 US Venture Capitalist in less than 12 months and was twice named by Dow Jones as one of the 50 most promising companies in North America. He is an award-winning entrepreneur, educator, author and a highly sought-after startup advisor that was twice chosen as the world's #15 B2B Sales Expert (#1 in Canada) by LinkedIn. He leads the 150 startups initiative and the Innovation Rodeo – a five-day innovation and entrepreneurship event held during the Calgary Stampede. He runs several student pitch competitions such as the  that annually give away over $50,000 in cash and prizes.
For more information, please contact Isha Katyal, Manager, BMO Centre for Innovation and Applied Research at isha.katyal@concordia.ab.ca.
An Edmonton Startup Week event