Go back to news
Welcome to Concordia, Luke Chong!
Posted on: May 13, 2021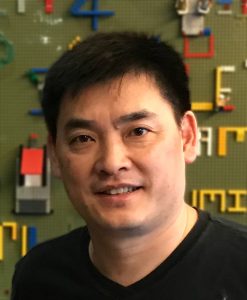 Luke will be joining the IT Services team as a Network Administrator.
He received his MSc in Computer Science at the University of North Texas.  Since moving to Edmonton, he has had the good fortune to work with some cool companies and meet some great people. From resolving user problems to managing multiple data centers and securing financial data, he has learned a lot of technical skills and had the opportunity to work with teams around the world.  He is really looking forward to working with a great team in CUE.
Outside of work, he likes to spend time with family and friends going camping, hiking, and biking.  For the past 2 years, he has really gotten into pickleball and will try to play 2-3 times per week when it is possible. 
Please join us in welcome Luke to CUE!