Go back to news
Welcome, Shalon McFarlane!
Posted on: Jun 17, 2021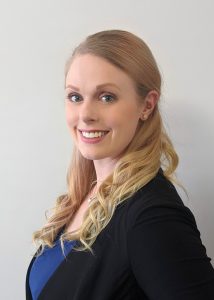 CUE would like to welcome, Shalon McFarlane as Business Development Specialist in the Centre for Applied Artificial Intelligence and extend a fond farewell and best wishes to Dave Damer!

Shalon has extensive experience in technology commercialization and innovation previously working for the not-for profit technology business incubator TEC Edmonton, first as a Technology Management Officer and recently as a Business Development Analyst. For over 8 years she has been assisting researchers, local entrepreneurs and SMEs with their intellectual property and business development needs: everything from evaluating technologies for their patentability and commercial potential, formulating commercialization strategies, supporting grant applications, performing market research, and negotiating commercial agreements.  Shalon obtained her BSc with a specialization in Physics in 2010 before completing her MSc in Physics in 2012, both from the University of Alberta.
Welcome on board, Shalon!