Go back to news
Wednesday update
Posted on: Mar 18, 2020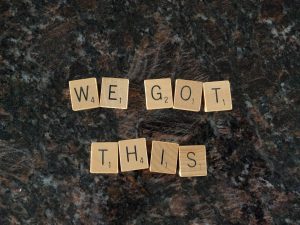 Dear CUE Community,
It has been a few days since my last message, and much has happened in that time. Enhanced measures intended to further contain COVID-19 have been enacted across Canada, including travel restrictions and the declaration of a state of emergency in Alberta under the Public Health Act.
The state of emergency has not impacted our Level 2 response at CUE. Consistent with advice from Alberta's Chief Medical Officer of Health, Dr. Deena Hinshaw, our campus remains open. Services continue to be available on-campus, but we are encouraging online or phone contact wherever feasible. Students should study at home unless there is a compelling reason not to. We are also making arrangements for the maximum possible number of faculty and staff to work from home. In reducing person-to-person contact we are demonstrating our commitment to keeping our CUE community healthy and safe.
When students register at CUE we believe we are making a commitment to them, and that involves helping them to successfully complete their studies. As everyone is aware, in-person classes are not taking place and we have shifted to complete online delivery for all classes and exams in response to COVID-19. I have been asked why we did not take a break for a few days in order to transition to online teaching. The simple answer is that we did not need to. We had anticipated this shift some time ago, and although our faculty and sessional instructors did not exactly have the luxury of a lot of time to prepare, they were as ready as they needed to be to commence online teaching of classes this past Monday so that no time in the semester was lost. This transition came as no surprise to anyone. There have doubtless been a few kinks, but for the most part it appears that classes are running well under the circumstances. We are now planning to offer our spring and summer courses entirely online.
None of this could have happened without the dedication and hard work of our faculty, sessional instructors, staff, and administration. Let me disabuse anyone of the notion that working at home is somehow an easy option. The pace has been, and continues to be, intense for everyone. The learning curve has been steep, and yet our community has risen to the occasion. Our students have made a wonderful contribution also, readily adapting to online learning in the middle of our semester, and being understanding, generous, forgiving, and kind. I have thanked you all for this previously, and I thank you again. This is why Concordia is a special place.
Finally, as a reminder, further information and key contacts can be found as follows:
Questions about courses should be direct to the course instructor.
Questions about student services should be directed to Student Life and Learning by calling 780-479-9241, or by email studentlife@concordia.ab.ca.
Reliable and accurate information about COVID-19 can be found here. 
The CUE COVID-19 Information page can be found here.
Stay home, stay healthy, stay safe.
Sincerely,
Tim Loreman, PhD.
President and Vice Chancellor.