Go back to news
Wednesday Update, June 9, 2027
Posted on: Jun 9, 2021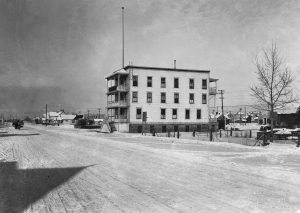 Dear CUE Community,
These past days, weeks, and months have been marked by many tragic events, including events relating to racism and other forms of discrimination. CUE remains committed to actively working to further the cause of equity, diversity, and inclusion through our many action-oriented activities. Guided by our institutional statement, we continue to engage in actions that make a difference (download the complete Vision 2027 document and see Appendix C). I invite everyone in our community to participate in these as opportunities present themselves.
In other news, CUE has commenced collective bargaining with our Faculty Association. In order to communicate clearly, factually, and in a timely manner, we have set up a public website dedicated to this activity. Progress on collective bargaining with our union will be updated on a regular basis on this website.
Concordia's Board of Governors provides leadership and oversight for our university. Have you ever wondered who our Board members are and what drives them? Some of them agreed to be interviewed by CUE students, and while we are still building the page out with written bios and other information, the video interviews can now be found here. Enjoy!
Finally – exciting news. Our new convocation dates will be August 20 (for 2020 grads) and August 21 (for 2021 grads). At this point we are planning indoor events at the Edmonton Expo Centre with appropriate health measures in place. We have multiple back-up plans, including moving outdoors, should we be facing unexpected covid restrictions at that time. More information to follow soon, but for now, mark your calendars.
Best,
Tim Loreman, PhD.
President and Vice Chancellor.