Go back to news
National Indigenous Peoples Month Events (June 2021)
Posted on: Jun 9, 2021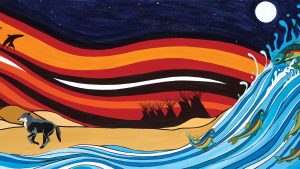 MacEwan University, NorQuest College, Northern Alberta Institute of Technology (NAIT), University of Alberta and Concordia University of Edmonton are partnering up to bring you a month of virtual activities to celebrate National Indigenous Month! In June, Canadians are encouraged to learn about the diverse experiences, languages, and cultures of their local Indigenous communities. Join us as we celebrate the culture of this land's original peoples. Visit www.norquest.ca/nipm for full listing of events. Events are open to all community members. All attendees will be entered to win prizes!
Thank you to the following: Jamie Medicine Crane Aiyana Watchmaker Robin Hunter Kyle Stanley Melissa Purcell Mary Malott
Music Credit: "Electric Pow Wow Drum" performed by A Tribe Called Red
NEXT EVENT…
---
June 11, 12:00 to 1:00 pm – Indigenous Women Entrepreneurship
Hosted by
Join the Indigenous Student Centre at NorQuest college for a live panel event with 3 Indigenous women pursuing their passion in Indigenous Entrepreneurship. Pleased to join us with a panel from Adrienne Larocque, owner of Kihew and Rose, Jessica Sanderson-Barry, owner of J-Shine Design, and Shani Gwin, owner of Gwin Communications. This will be a chance to ask questions and listen to their journeys as Indigenous Women entrepreneurs.