Go back to news
Wed, April 8 – President's Update
Posted on: Apr 8, 2020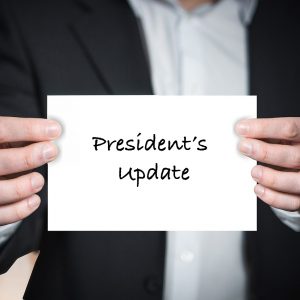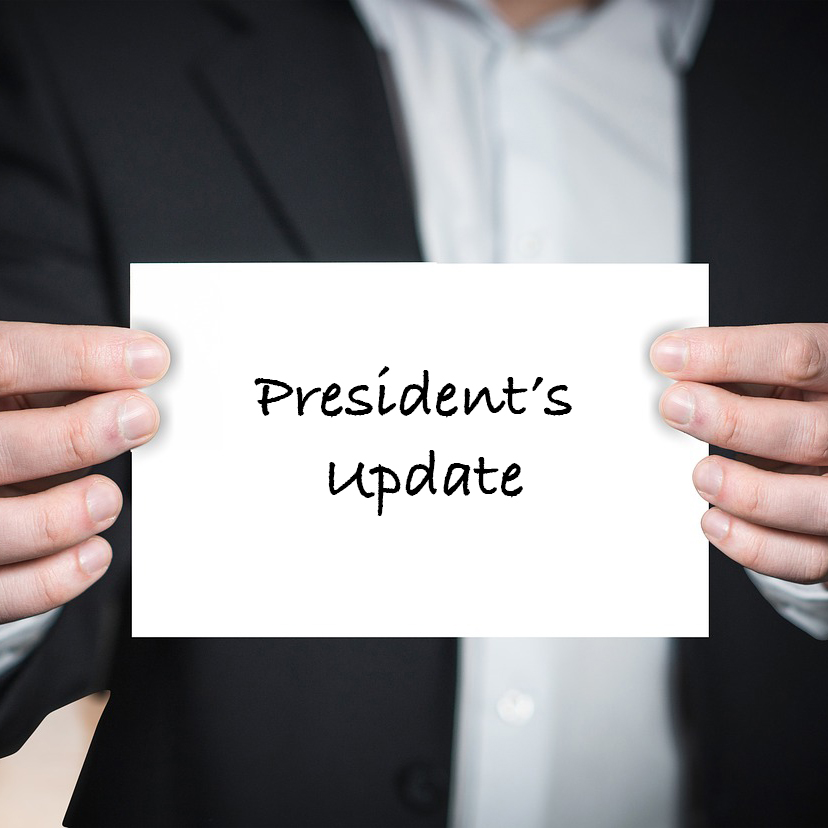 Dear CUE Community,
We now look toward our period of final assessment. As everyone is aware, finals look different than in the past, but we will come through this having enabled student success while at the same time preserving the integrity of our outcomes and experience. In this week's Wednesday Update I want to start by addressing the topic of tuition and fees, and then I have some good news for international students.
As I have said previously, all of our spring and summer courses will be offered online as it is not safe for classes to resume on campus at this stage. This has led some to ask very reasonable questions about tuition and fees. Why, if course delivery is not taking place on-campus, is there no reduction in tuition and fees? Online education is cheaper to deliver, right? Unfortunately, not in this case. We have been forced to shift from mostly face-to-face teaching to alternative delivery with very little notice, and we need to remain ready to re-start physical classes in the same time frame. As a result, it now costs CUE more to deliver the same education, and the revenues we collect are smaller.
I won't get too much into the weeds on this, but salaries compose approximately 70% of our expenditures. We also provide an amount approaching $1 million to students in scholarships and bursaries each year, and are continuing to do that. COVID-19 does not mean that our physical campus has disappeared. That still needs to be maintained, along with all of the services we offer. These include student services, security, information technology, the library, human resources, our research office, registrations, admissions, administration of the university, and much more. We also continue to support our athletics programs, even if our athletes are not currently competing. Additional expenses relate to necessary technology improvements and the hiring of a consultant with expertise in online learning to assist our instructors moving forward. All of this comes at a heavy cost. On the other side of the ledger our revenues are significantly reduced. Our residence is almost empty, and events and summer programs are cancelled, as are facility rentals, bookstore and cafeteria sales, and other ways in which we generate income. Donations have been negatively impacted by the state of the economy. We do not know how COVID-19 will impact domestic and international enrolments for the Fall, but by all reports it will be negative. This is significant.
All this is to say that if CUE is to remain strong and sustainable, we simply cannot afford to reduce tuition and fees. If we were to mismanage our finances and go broke nobody will rescue our university. For that reason, our Board rightly expects me to ensure that we remain financially healthy. We are not alone. The same pressures are being experienced by every post-secondary institution in Alberta, and most in Canada. The value proposition for our students at CUE is that they continue to receive an outstanding education, and when they finish their degree comes with a solid reputation and a high level of prestige.
I understand fully that this is not an easy time financially for our students. Many have been laid-off from their part-time jobs, and summer jobs will be hard to come by in 2020. I am in regular communication with our provincial and federal government representatives as we try and find solutions. Universities Canada, of which CUE is a member, is also advocating for student financial assistance in Ottawa, including assistance for both international and domestic students. The only realistic solution to the financial challenge facing students is one that is supported by government. There are signals from the Government of Canada that good news with respect to financial support for students is on the way in the coming days.
I do, however, have some more immediate good news for international students. I have just heard (literally 5 minutes ago) that if in-class courses are being moved to an online-only format because of COVID-19, eligibility for the Post-Graduation Work Permit (PGWP) Program won't be affected. The Government website indicates that this includes students who have a study permit or who have been approved for a study permit for a program starting in May or June but who are unable to travel to Canada at this time due to travel restrictions. International students in this situation may begin their classes while outside Canada and may complete up to 50% of their program while outside Canada if they cannot travel to Canada sooner. Further information, and updates as they become available, can be found here.
Next week I will once again provide my Wednesday Update via video from my home office. I am happy to answer questions you may have in that video. Please email them to president@concordia.ab.ca and I will do my best to get to as many of them as possible.
A good website for current CUE news is https://concordia.ab.ca/news/ . Faculty members will note that we have posted a new internal funding call for research proposals that address COVID-19. As always, the best place to go for CUE updates related to the COVID-19 virus is our dedicated website at https://concordia.ab.ca/covid-19-information/ . We are still operating under Response Level 2. For students who need to talk to a caring and understanding professional our Student Life and Learning team can be reached by calling 780-479-9241, or by email at studentlife@concordia.ab.ca.
Finally, I would like to take this opportunity to wish all who celebrate it a Happy Easter, which will be an especially poignant time of contemplation and renewal this year. There are no known (to me) cases of rabbits contracting COVID-19 so it is safe to let the Easter Bunny into your house for the purpose of egg delivery. This evening also marks the start of Passover, so I would also like to wish all those who celebrate a kosher and joyous passover.
Stay home, stay safe, and stay healthy,
Best, Tim Loreman, PhD.
President and Vice Chancellor