Go back to news
Volunteers Needed for the Tree Lighting and Installation of Chancellor Stephen Mandel
Posted on: Nov 21, 2017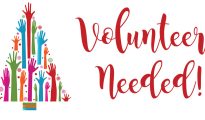 We are in need of volunteers for the Christmas Tree Lighting and the Installation of Chancellor Stephen Mandel.
Christmas Tree Lighting:
Saturday, November 25 at 2:45 PM – 6:00 PM
*Please identify if you have first aid training. We need one person on the sleigh rides with first aid.
Chancellor's Installation:
Thursday, November 30 at 6:00 PM
Please contact Danielle Schalin (danielle.schalin@concordia.ab.ca) if you are available on either or both of these days.
Thank you!