Go back to news
United Way Kick Off
Posted on: Nov 21, 2017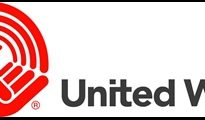 Concordia University of Edmonton's United Way Campaign is now underway. The Campaign will be running from November 22-29, 2017. We encourage you to support the different events that will be happening on campus over the next week.
Lead-off events for CUE's United Way Campaign
November 21 – Bishop Jane Alexander – 4pm in T104
Bishop Jane Alexander (Anglican Church of Canada) is co-chair, with Dr. Jeff Bisanz, of EndPoverty Edmonton. Bishop Alexander will be speaking about that campaign, the nature of poverty in our city, and how we can help.
CUE's United Way Campaign Events
November 22: Book and Bake Sale – 11am-1pm in Tegler
November 23: Silent Auction – 12-2pm in the Ralph King Building (Faculty of Education 2nd floor)
Please note: There are week long events/fundraisers happening across campus so please participate in anyway you can.
Please join us in raising money for the 'it looks like me' campaign.