Go back to news
Vendor Setup and Maintenance Form
Posted on: Sep 13, 2019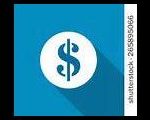 The new Vendor Setup and Maintenance Form is required when a vendor will be invoicing Concordia for goods or services but has never done business with the university before.
It is the responsibility of the department engaging the vendor to provide this form to their vendor and ensure that the completed form is returned to accountspayable@concordia.ab.ca.
If the department is not sure if your vendor is an established vendor with Concordia please email accountspayable@concordia.ab.ca for verification.
This form serves several purposes:
1) Ensures the vendor record is setup correctly in Accounts Payable.
2) Provides opportunity for the vendor to sign up for EFT payments.
3) Communicates Concordia's invoicing requirements to the vendor.
We hope that this will address any vendor deficiencies prior to receiving their first invoice. This will allow invoice to be processed and the vendor paid without delay.
Please access this form from Alfresco/Sites/Employee Resources/Document Library/Finance/Accounts Payable Forms to ensure you are using the most recent version. Do not download form and keep on your computer, only download when needed.
Outdated versions will not be accepted.