Go back to news
Universities Canada 'deeply concerned' about US Executive Order
Posted on: Jan 29, 2017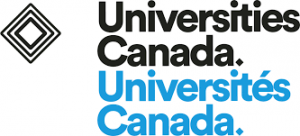 The following statement, that CUE unreservedly supports, was released today by Universities Canada (English followed by French version):
Statement in response to U.S. executive order
January 29, 2017
OTTAWA – Canada's universities are deeply concerned about a new executive order issued in the United States Friday preventing individuals from seven Muslim-majority countries from entering the U.S. for 90 days. This action affects students, faculty and staff at Universities Canada's 97 member universities.
The executive order restricting travel into the U.S. affects research partnerships, international studies, academic conference participation, field visits and in some cases family relationships of our university students, faculty and staff. The new order is having an impact on Canadian campuses and communities that is real, immediate and profound.
The Association of Public and Land-grant Universities says the "ability of faculty to continue teaching or conducting research is uncertain" because of the order.  Universities Canada supports the call from the American Association of Universities for this ban to "end as quickly as possible".
Canada's universities continue to welcome students, faculty and staff from around the world, including those seeking refuge from violence and hardship. They strengthen Canada's university communities, bringing new knowledge, talent and skills to higher education, research and innovation – to the benefit of all Canadians.
We support Prime Minister Trudeau's recent statement that Canada will continue to welcome those "fleeing persecution, terror and war" regardless of faith and affirming that "diversity is our strength".
Universities Canada does not typically comment on executive action being taken by another country, but we do so today because of the real impediment this new executive order poses to the free flow of people and ideas and to the values of diversity, inclusion and openness that are hallmarks of a strong and healthy society.
Additional links:
Association of American Universities
Association of Public and Land-grant Universities
Déclaration en réponse au décret des États-Unis
29 janvier 2017
OTTAWA – Les universités canadiennes sont très préoccupées par le récent décret promulgué par les États-Unis empêchant les ressortissants de sept pays majoritairement musulmans d'entrer aux États-Unis pour une période de 90 jours. Cette décision touche des étudiants, des professeurs et des membres du personnel de 97 établissements membres d'Universités Canada.
Le décret interdisant l'entrée aux États-Unis a aussi des répercussions sur les partenariats de recherche, les études à l'étranger, la participation à des conférences universitaires, les visites sur le terrain et, dans certains cas, les relations familiales d'étudiants, de professeurs et de membres du personnel dans les universités. Ce décret a des retombées réelles, immédiates et profondes sur les campus canadiens et sur les collectivités.
L'Association of Public and Land-Grant Universities a déclaré que « le décret crée de l'incertitude par rapport à la capacité des professeurs à continuer d'enseigner ou d'effectuer de la recherche. Universités Canada appuie l'appel lancé par l'American Association of Universities pour mettre fin à cette interdiction « le plus rapidement possible ».
Les universités canadiennes continuent d'accueillir les étudiants, les professeurs et les membres du personnel universitaire de partout dans le monde, y compris ceux qui tentent de trouver refuge contre la violence et les préjudices. Ces personnes renforcent notre milieu par les connaissances, le talent et les compétences qu'ils apportent à l'enseignement supérieur, à la recherche et à l'innovation, et ce, dans l'intérêt de tous les Canadiens.
Nous appuyons la récente déclaration du premier ministre Trudeau précisant que le Canada continue d'accueillir « ceux qui fuient la persécution, la terreur et la guerre […] indépendamment de leur foi. La diversité fait notre force ».
Universités Canada ne commente habituellement pas les décrets promulgués par des pays étrangers. Elle le fait aujourd'hui en raison du réel obstacle que pose celui-ci pour la libre circulation des personnes et des idées, ainsi que pour les valeurs de diversité, d'inclusion et d'ouverture qui sont caractéristiques de sociétés saines et vigoureuses.
Liens supplémentaires :
Association of American Universities
Association of Public and Land-grant Universities