Go back to news
Two CUE MISSM Students will Present at the BSides Calgary 2020 Conference
Posted on: Mar 9, 2020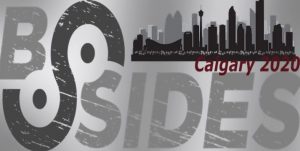 The Department of Information System Security and Assurance at Concordia University of Edmonton  is proud to announce that two works developed by MISSM students and graduates have been accepted for presentation at the BSides Calgary Conference to be held from April 30 to May 1, 2020. According to the BSides website: "BSides Calgary 2020 is a two-day, high caliber gathering for information security professionals, hackers, coders, students and the greater tech community. During the conference, attendees will share, discuss and learn about information security, privacy and technology.
Ms. Bhupinder Kaur completed the MISSM program in January 2020 and will be presenting her work on malware analysis.
Mr. Victor Ajiri is currently completing the research phase of the MISSM program and will be presenting his work related to detection of obfuscated mobile malware.