Go back to news
Tomorrow is the webinar on 2020 SSHRC Insight Grants
Posted on: Aug 19, 2020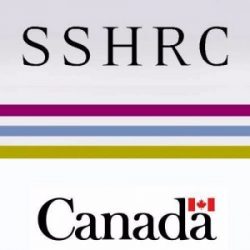 The 2020 SSHRC Insight Grant competition is open. Continuing CUE Faculty Members with projects that fall within SSHRC's Subject Matter Eligibility are strongly encouraged to apply.
SSHRC will provide a webinar on Insight Grants on August 20th at 11 am (MST). If you are interested in applying for an Insight Grant, or want to learn about this important funding program, please join the webinar.
Webinar

Date and time

WebEx link

Event Number

Event Password

Insight Grants (English)

Thursday Aug 20th, 2020

11:00 am (MST)

Click here
129 524 5900
VWpW5em552T
IMPORTANT CHANGE TO THE INSIGHT GRANT APPLICATION PROCESS
The sponsor has moved the deadline for the submission of applications ahead of its regular schedule. Instead of October 15th, the new deadline for submission of applications will be October 1st, 2020. Internal requirements and deadlines apply.
Value
Stream A: $7,000 to $100,000
Stream B: $100,001 to $400,000
Duration
2 to 5 years

Application deadline (CUE)

–
External Grant Institutional
Signature Page
September 17th, 2020 (4 p.m.)
Application deadline (SSHRC)
October 1st, 2020 (6 p.m. MST)
Results announced
April 2021
Apply
Web CV, application and instructions
Description
Insight Grants are expected to respond to the objectives of the Insight program.
Insight Grants support research excellence in the social sciences and humanities. Funding is available to both emerging and established scholars for research initiatives of two to five years.
Stable support for long-term research initiatives is central to advancing knowledge. It enables scholars to address complex issues about individuals and societies, and to further our collective understanding.
Insight Grants support research proposed by scholars and judged worthy of funding by their peers and/or other experts. Insight Grant research initiatives can be undertaken by an individual researcher or a team of researchers working in collaboration.
Applicants choose from one of two streams, depending on the amount of funding required. Both streams will be adjudicated by the same committees, and will receive the same rigorous level of merit review. The deadlines and application process are identical for both; however, the targeted success rate for Stream A is higher than for Stream B.
SSHRC welcomes applications involving Indigenous research, as well as those involving research-creation.