Go back to news
Session today! Time Sensitive Offer: 3-week Brazil experience for CUE students
Posted on: Feb 28, 2018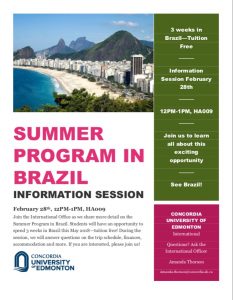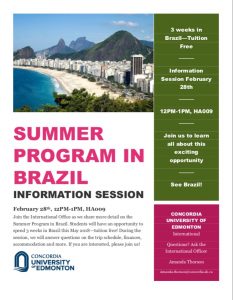 3-WEEK SPECIAL PROGRAM IN BRAZIL FOR CUE STUDENTS
CUE students from all undergraduate faculties can apply for a total of 10 places to this amazing program with 3 partner universities in South Brazil. It is for May 2018!
It is completely free of tuition. Info session: February 28, noon-1pm, HA 009
Check out the attached detailed info: StudyAbroad-Brazil-May2018-DIGITAL
An amazing academic, social and cultural experience!