Go back to news
The Inquiring Mind-Register Today!!
Posted on: Feb 28, 2021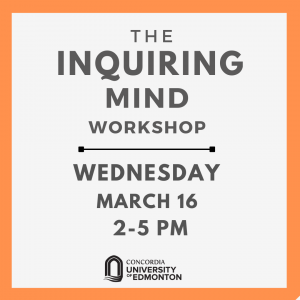 The Inquiring Mind Post-Secondary (TIM PS) is an evidence-based program designed to address and promote mental health and  reduce the stigma of mental illness in an educational / student setting.
The 3-hour workshop covers three main components: stigma reduction, resiliency skills, and the Mental Health Continuum Model. For more information, please go to the website.
Click here to register for Wednesday, March 16th from 2-5pm.