Go back to news
SunLife: Our Message to You
Posted on: Apr 17, 2020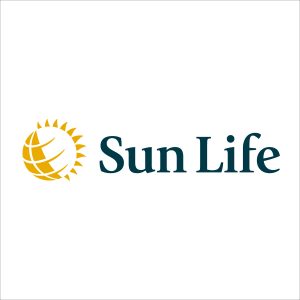 I hope you and your families are well and staying safe in these extraordinary times.
I'm connecting with you to provide an update on our response. While there may be much uncertainty right now, my message to you is simple – we are fully committed to helping you and your plan members through these times!
Here for you and your members from the outset

Early on, we quickly assembled a dedicated team of subject matter experts who meet daily to review member and market activity to keep you informed. We've executed our business continuity plan, transitioning 98% of employees to a full work-from-home model.

This allowed us to stay dedicated to addressing your member's needs, one by one, as you focus on your business. Some highlights since the end of February include:
Assisting 89,324 members who called the Client Care Centre with questions
Opening the Client Care Centre for three Saturdays from 9 a.m to 5 p.m. ET
Proactively reaching out to members who elected quarterly automatic asset mix rebalancing but had made investment changes within the quarter
Providing market volatility communications highlighting the importance of 'staying the course', which contributed to 98% of members remaining focused on long term goals
Adding additional financial wellness webinars focused on portfolio diversification
More than 140,000 members used mySunLife.ca to keep track of their accounts
Joining you in support of our community, Sun Life has donated an initial $1 million to those most impacted
Our greatest priority is to continue to be there for you and your members every step of the way.


Here to help with mental, physical, and financial stress

The uncertainty of these times has led to increased mental, physical, and financial stress. To address and support these specific needs during the pandemic, we're providing families holistic support. This includes:
Lumino Health which offers virtual health services, help with mental effects of self-isolation, tips for parents managing the impacts of their kids, and much more
Lumino Stress & Anxiety Explorer, providing references to partner services, articles and tips to help with stress and anxiety
Certified credit and debt management counselling in partnership with the non-profit firm Credit Counselling Society, to help reduce member's financial stress. We are providing the initial assessment and debt management program free of charge until June 30, 2020. A full announcement will be available later today.

Here for you with timely information and insights

To keep our community well informed, we've created a GRS COVID-19 website (sunlife.ca/grscovid) to share information on topics that matter to you. We're using data analytics to provide insights on your employee's behaviours, including investment and contribution decisions. Market Updates will be provided, starting with a webinar in partnership with SLGI, MFS and PH&N/RBC available this week.


Here advocating on your behalf

Advocacy on your behalf with provincial and federal Regulators has never been more important. We are committed to influencing change towards greater flexibility for you and your employees. The reduction of RIF/LIF withdrawal minimums was a meaningful improvement for retirees, and we're now advocating for a repayable RRSP withdrawal option, similar to the Home Buyer's Program.


We're here for you because we're in this together, every step of the way

Many have said it, but it cannot be said enough. Thank you. To our clients and your employees on the frontlines, supporting our community by providing essential services; thank you for all that you're doing.

We've been through challenging times in our business together and each time we've grown stronger, together. Once again, we are here for you as a trusted partner, helping light the way to recovery, steadfast in our commitment to supporting you and your employees in the coming weeks and months.

Wishing you, your families, and your organizations safe and healthy next steps.
Warmly,
Tom Reid
Senior Vice-President
Group Retirement Services, Sun Life Canada