Go back to news
First Inuit novelist inspired Dr. Valerie Henitiuk's research
Posted on: Apr 20, 2020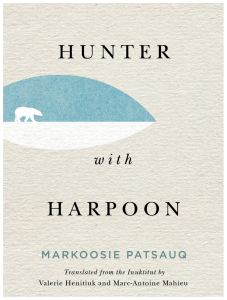 Our VPA & Provost, Dr. Valerie Henitiuk, has been researching Inuit literature for the past several years (initially supported by a SSHRC Insight Development Grant). Much of her work has related to the writing of Markoosie Patsauq, who wrote the first Indigenous novel ever published in Canada. Sadly, Markoosie passed away in early March, of throat cancer.
This article reveals how his eventful life intersected meaningfully with so many of the major incidents of often traumatic 20th-century Inuit history within Canada.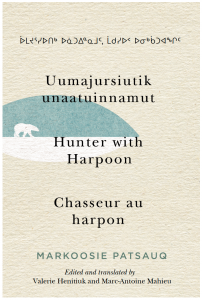 Dr. Henitiuk and her research partner, Dr. Marc-Antoine Mahieu of the Sorbonne, have two books coming out this fall with McGill-Queen's University Press: their full critical volume on Markoosie's original Inuktitut manuscript, titled Uumajursiutik unaatuinnamut [Hunter with Harpoon], and an edition for the general reader, containing their new English translation along with the author's foreword and a translators' afterword; a similar edition for French readers will be brought out separately, by a publisher in France. Mahieu spent time in Inukjuak with Markoosie, clarifying many points in the manuscript and gaining insights directly from the author about how and why he came to produce this important text.