Go back to news
Sun Life Financial Retirement Information Sessions
Posted on: Nov 2, 2017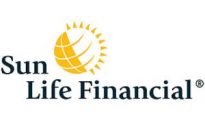 Ron Sutherland, Sun Life Financial Advisor, is coming back to CUE over the next few months to present different topics that will help all of us become better equipped for our retirement.  All sessions will be a 'Lunch and Learn' format and a registration email will be sent to all of our pension participants approximately two weeks prior to each session to register.
November 2, 2017

 - Investment planning
                       GIC's, RRSP's, TFSA's, Mutual funds, Education savings plans/risk and returns/investment types/understanding tax sheltering/protecting and maximizing your investments/what to do when the stock market fluctuates.
All of the above sessions will be held in 
L110 from 

12:00 pm to 12:45 pm
 on the dates noted. Room changes may be required but advance notice will be provided.