Go back to news
Fentanyl Presentation by EPS and EMS
Posted on: Nov 1, 2017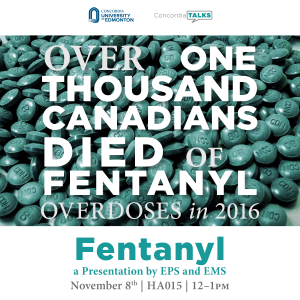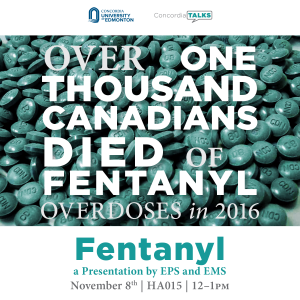 Join Concordia Talks on Wednesday, November 8, from 12:00 – 1:00 in HA015 for a presentation by the Edmonton Police Service and Emergency Medical Services on Fentanyl.
Fentanyl is cheap, ubiquitous, and incredibly deadly; a fentanyl overdose kills one Albertan each day.
Please come to learn more on November 8.