Go back to news
Sept 4 at 3pm – Join us for our Info Systems Security panel discussion
Posted on: Sep 3, 2021
A panel discussion on the need for security professionals in businesses and governments. Our Panelists will share their experience about the latest technology and research trends in information security and what the students need to learn and acquire to be successful in finding employment.
Join us
Date: Saturday September 4th, 2021
Time: 3:00-4:00 PM (MDT Time)
Where: Google Meet
Panel moderator
Tolulope Mabo, M.Sc. (MISAM 2017)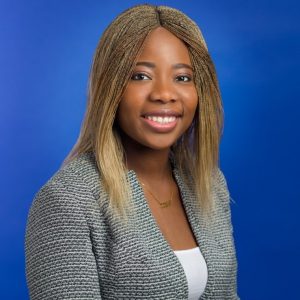 Tolulope Mabo is originally from Lagos, Nigeria where she completed her Bachelor's Degree in Computer Science and Information Technology from Bowen University. Her overall experience at Concordia University of Edmonton is one that will forever remain engraved in her heart. During her MISAM program, she encountered and worked with some really brilliant minds and forward-thinking people, inclusive of her colleagues, professors and administrative personnel. Additionally, she served as the CUE ISACA Student President, which allowed her to sit on the ISACA Edmonton Board and act as a spokesperson for the Students. Furthermore, she worked as a Graduate Assistant for several courses in the MISSM/MISAM program and had her final research paper published at WorldCist 2018, Italy. The MISAM program provided her with the solid foundation which launched her into a career as a Senior Information Security Consultant at NTT Data. She eventually joined Deloitte as an Enterprise Risk Consultant and currently, she works as a Cyber Security Senior Consultant at KPMG. Her work experiences have further expanded her knowledge in the Information Assurance and Security Industry. Her drive and passion for continuous learning spurred her on, to obtain certifications such as CISA, CNSS, CSXF, CDPSE and COBIT 5 Security Assessor.

Panelists
Mohammad Mirheydari, M.Sc. (MISSM 2016)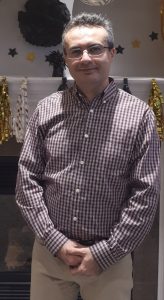 Mohammad is a senior information security advisor in Scotiabank. He graduated from Concordia University of Edmonton with M.Sc. in Information Systems Security Management. Mohammad is trained and experienced in Privileged Access Management (PAM), information security advisory, penetration testing, risk analysis, vulnerability and threat management. He is well versed in security frameworks such as COBIT5, NIST, and ISO 27001/27002 and PCI-DSS regulatory requirements. He is an IT security specialist with over fifteen years of experience in PAM, information security, Linux administration, WEB security, penetration testing, and open source firewalls. He did his M.Sc. thesis on Single Packet Authorization in a Multilayered Security Architecture. His main strengths are adaptability and the determination to get jobs completed, he believes in teamwork, improvement and continuous learning for better growth and he is well-reputed as a team player, trainer and manager. Specialties: Privileged Access Management (PAM), Information Security Advisory, Cyber Security, Portals and Collaboration, Project Management, Linux and BSD administration, Linux firewalls.
Parul Khanna, M.Sc. (MISSM 2016), CISSP, CCSP, CISM, CRISC, CDPSE, CCSK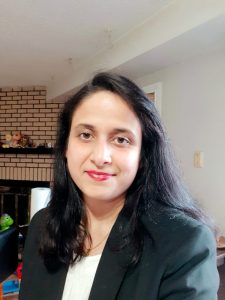 Parul is a senior security risk consultant at Manulife with nearly 8 years of experience in finance, IT and insurance sector. She graduated from the MISSM program in 2016, served as GSA treasurer and published a research paper on Doxing at a cyber conference held in Montreal. She is a recognized subject matter expert in risk management, data loss prevention (DLP), incident response, cloud security and software engineering. Previously, Parul has worked as a core team member of Cyber Security Operations Centre at one of Canada's Big 5 bank. She holds CISSP, CCSP, CISM, CRISC, CCSK, CDPSE designations and a Masters in information systems security management from Concordia University of Edmonton. She is also a volunteer and mentor at online communities dedicated to guide folks looking to step and advance career in cybersecurity. 
Zeal Ekrebe, M.Sc. (MISSM 2020)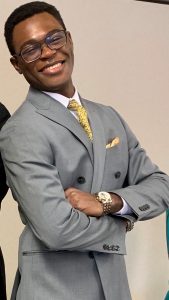 Zeal is currently the Information Technology Security Officer at Lakeland College. He graduated from the Graduate Diploma in Information Security and the Master in Information Systems Security Management programs at Concordia University of Edmonton. He is an adept Information Security Professional with over ten years of versatile and cross functional experience in Information Technology. Last few years, he focused on information security, risk management, business continuity, governance and compliance, security system configuration, and training. He has worked in a variety of industry verticals, driving security initiatives that support business objectives.
Contact
If you have any questions regrading this panel, please email Shawn Thompson or Eslam G. AbdAllah, MISSM, Mihalcheon School of Management.