Go back to news
Second CUE students group off to Brazil
Posted on: Jun 23, 2017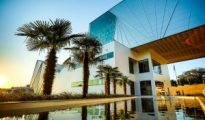 A second cohort of CUE students is off to Brazil this weekend. Four students (three from Science and one from Arts, from the Pre-Med Club) are going to attend a special program set up for our CUE students by our partner Univates University, in Lajeado, Rio Grande do Sul, Brazil, for two weeks. Univates had been visited previously by CUE professor Dr. Shaun Aghili who had an excellent experience there.
Our students will be having classes and field experiences in: 
Nursing, Sports (artistic), health care in community, health and environment, health and education, wellness, childcare, biotechnology, and will also have meaningful tours around the region. A variety of professors will take care of them, with the international office, and many families have signed up for hosting them in their homes for accommodation over the period. 
We thank our partner Univates for their hospitality and look forward to hear from our students' experiences in South Brazil!
Concordia University of Edmonton – Building Bridges