Go back to news
CUE Students group welcomed at Univates University, Brazil
Posted on: Jun 26, 2017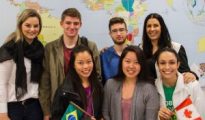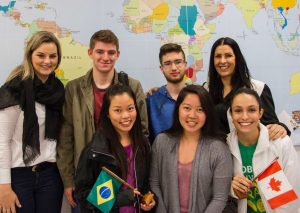 Cf. our previous post, the four CUE students have arrived in Lajeado, South Brazil, and were warmly welcomed by Univates university staff and families! 
In the photos: 1) the four students with the colleagues from the International Office; 2) two students at their host family's home (Univates' chair of the Dentistry Program and his family).
Our students will be having classes and field experiences in: 
Nursing, Sports (artistic), health care in community, health and environment, health and education, wellness, childcare, biotechnology, and will also have meaningful tours around the region. A variety of professors will take care of them, with the international office, and as many as 23 families have signed up for hosting them in their homes for accommodation over the period. 
We thank our partner Univates for their hospitality and look forward to hear from our students' experiences in South Brazil!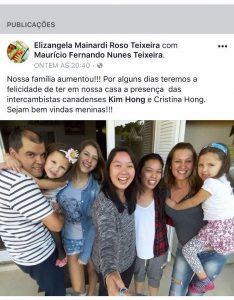 Concordia University of Edmonton – Building Bridges