Go back to news
Robert's Rules of Order Power Session
Posted on: Sep 19, 2017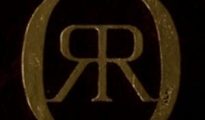 Becky Kallal will be coming to Concordia on October 23rd to offer a 1 hour power session from 12:00 – 1:00 and an optional continued session (more in depth) from 1:00 – 2:00 on Robert's Rules of Order. The power session (12:00 – 1:00) will cover the basic topics of Robert's Rules of Order including:
– Importance of using rules of order
– Meeting protocols of conduct
– Forms of address
– Speaking at meetings
– Addressing the motion, Etc.
– Role of the Chair during the meeting
– Role of participants during meeting
– Main motions and amendments (the most common motions)
Becky has offered several Robert's Rules of Order sessions at CUE in the past and knows how to make a dry topic entertaining.
If you are interested in attending, please contact Danielle Schalin by October 16 at danielle.schalin@concordia.ab.ca. Space is limited.