Go back to news
Research: Time Sensitive Opportunity for Germany – on DAAD funds
Posted on: Jul 5, 2017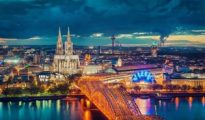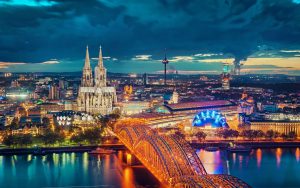 Dear faculty, I went on a DAAD (German Service for Academic Exchange)-funded Germany Mission last year with ca. 30 other North American university admins and DAAD is letting us know the following:
"Dear former Germany Today Participants,
I am writing to you today to draw your attention to an exciting opportunity DAAD is offering to postdoctoral researchers this September. We would be very grateful if you could help us spread the word and pass this information on to potential candidates at your institutions.
Postdoctoral Researchers' Networking Tour 2017
Perspectives in German Materials Science and Nanotechnology (24.09.2017 – 30.09.2017)
Germany offers a broad spectrum of career options for young scientists at universities, research institutions and in industry. However, those who have never been to Germany and Germans who have been out of country for some time may not be familiar with recent developments and new opportunities.
Through its Postdoctoral Researchers' Networking Tour the DAAD offers a new format to provide postdoctoral researchers with an insight into German science and the job market for highly qualified postdoctoral researchers.
This year's networking tour focusses on materials science and nanotechnology 
The deadline for submitting an application is July 17, 2017, 12:00 noon CET.
You can find further information on the tour, on who is eligible and how to apply here:
https://www.daad.de/veranstaltungen/en/43186-postdoctoral-researchers-networking-tour-01/
Should you have further questions regarding the program please contact:
Thank you so much for your support and wishing you a nice summer.
With warm regards,
Uta
Uta Gaedeke
Senior Program Officer
German Academic Exchange Service (DAAD)
871 United Nations Plaza
New York, NY 10017
Fax: +1 (212) 755-5780
Like us on Facebook: DAAD North America
Tweet us @DAADnewyork
Subscribe to the DAAD NY E-Newsletter: Text GERMANY to 22828