Go back to news
REMINDER: Virtual Tipi Teachings on June 23rd at 2PM
Posted on: Jun 21, 2021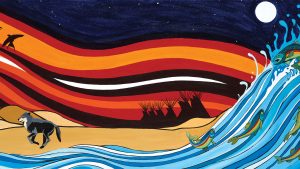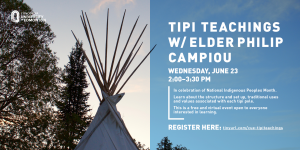 CUE is proud to present teachings of the nehiyaw (Cree) tipi with Elder Philip Campiou in celebration of National Indigenous Peoples Month. Learn about the structure and set up, traditional uses and values associated with each tipi pole. This is a free and virtual event open to everyone interested in learning.
Elder Philip Campiou is from Driftpile First Nation and is actively involved in teaching holistic approaches to health and healing in schools across Alberta. As a young man, his father taught Phillip how to be self-sufficient and live off the land. Inherent in these teachings was an unwavering respect for Mother Earth and the spirituality held by all Her inhabitants. As an adult, Phillip has devoted his life to sharing his knowledge of traditional values and lifestyle.
Wednesday, June 23rd, 2021
2:00PM-3:30PM MST.
Virtual event via Google Meet.
Joining information will be sent out via email prior to the event.
Register here: www.tinyurl.com/cue-tipiteachings