Go back to news
Reduction in Teaching: Applications for 2022-2023
Posted on: Oct 4, 2021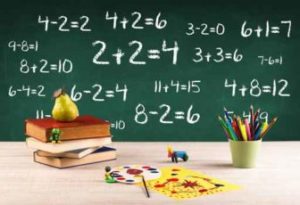 Please be advised that application forms for Reduction in Teaching for Research Purposes Awards for 2022-2023 can now be accessed in Alfresco by clicking the following link:
Reduction in Teaching Award Application Forms
Eligible faculty members seeking a reduction in their teaching assignment for research purposes must submit an application outlining, in detail, the proposed research project to be undertaken.
Reductions in Teaching for Research Purposes are competitive awards adjudicated based on merit and the recommendation of the Research and Faculty Development Committee.
Applications are currently being received for the following academic year (2022-2023).
Application Deadline
The deadline for submissions is Monday, November 15, 2021 at 11:59 p.m. There will be no extensions to this deadline.
Application Procedure
Confirm your eligibility to apply for a reduction in teaching assignment with your Department Chair or the Faculty Dean.
Review the Collective Agreement and the guidelines. 
Complete the application form. The application form is a fillable PDF document that contains all sections of the application, and includes the cover page. Use the application checklist to ensure you have attached all the relevant documents. (Click here for details about CV requirements.)
Sign the application form, and obtain the signature of your Faculty Dean.
Submit the completed application form, together with a single PDF attachment containing all supporting documents, to the Research and Faculty Development Committee via email (research@concordia.ab.ca) by November 15, 2021.
Multi-year applications
Applications for Reduction in Teaching for Research Purposes that span up to three (3) years may be submitted.
After submission
Applications will be evaluated by the Research and Faculty Development Committee and prioritized based on the merit of the proposals.  Applicants will be notified of the reduction in teaching assignment decision by the Vice-President Academic and Provost by January 15, 2022.