Go back to news
President Loreman on Pride Day at CUE
Posted on: Mar 14, 2018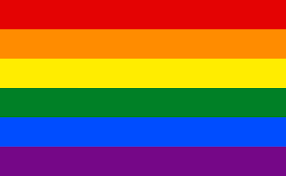 The following welcome was provided today by President Loreman to mark Concordia's 2018 Pride Day:
I am so excited and happy to be here today to provide this welcome as we celebrate the diversity of our students, faculty, and staff, and support our LGBTQ+ community and allies today on Pride Day.
Concordia has not always been a comfortable and welcoming place for people who are LGBTQ+. This is only our second ever Pride Day, and I unfortunately missed our first one last year as I was overseas.
Up until just a few years ago it is fair to say that while I think the majority of individuals at Concordia were supportive of our LGBTQ+ community, as an institution we were not. When it came to issues of sexual orientation or gender our university was silent, or worse. People were sometimes frightened and worried about what might happen if they were to express themselves.
Those days are over. Concordia in 2018, the new Concordia, is inclusive in the truest sense of the word. I encourage you to feel comfortable being who you are, and expressing who you are. You will find love, support, and commitment from our community, of which you are a part, so that you can be successful while you are here, and so that you can feel like you truly belong. Because you do belong.
The change Concordia has engaged in over the past few years is another element of Pride Day that we can celebrate. Our past is far from perfect, but our present and future is and will be marked by sincere and genuine acceptance and inclusion. This is another reason that I'm proud to be at Concordia. You can't be Canada's pre-eminent small university without being inclusive, welcoming, and respectful, and that is precisely what we aim to be.
Thank you for celebrating Pride Day with us at Concordia today, and I look forward to participating with you in many more.