Go back to news
Pop Up Shop: Testing business ideas
Posted on: Jan 21, 2020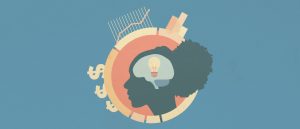 Student leaders in the Innovation Launchpad @ CUE program are making excellent progress in advancing their business ideas. But what use is a business that does not know its customers and understands their needs? 
An excellent and cost-efficient way to find an answer to this question is by conducting customer validation in a pop-up shop.  As an inexpensive alternative to bricks and mortar, pop-up shops are short-term and allow for testing, customer validation, product development and building brand awareness.
Innovation Launchpad @ CUE students will be in Tegler from Monday, January 27 to Friday, January 31 (10 am – 3 pm) to test their business ideas via their pop-up shops. Please stop by to learn what these entrepreneurial students are up to! 
Note: students will be available at their pop-up shops between classes. So, if you miss meeting them, please come back after some time.
In case of questions about this event, please contact Isha Katyal, Manager, BMO-CIAR at isha.katyal@concordia.ab.ca.