Go back to news
Planning for the future: CUE's identity in 2017 and beyond.
Posted on: May 31, 2017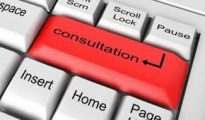 On May 17, 2017, I posted a document on this home page entitled "Concordia today and tomorrow: What I heard". At that time I invited comments or corrections from the Concordia community with respect to the narrative presented. In light of this feedback, and as promised, I have now put together a high level document that articulates where we see ourselves as we move into the future. This document also includes two versions of an elevator speech that we can use to articulate who we are at Concordia in casual conversations.
This document is currently a draft pending further feedback from the Concordia community, which I invite you to offer within the next two weeks. If you have any, it can be sent to president@concordia.ab.ca
Many thanks in advance.
Planning for the future- CUE's identity