Go back to news
Painted Faces on the Prairies
Posted on: Mar 1, 2018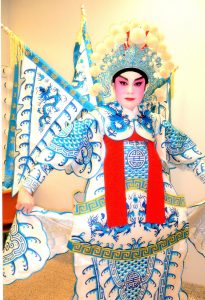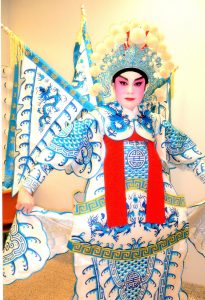 Cantonese opera is more than
a cultural performing art in Edmonton …..
What is Cantonese Opera?
What role does it play in the Edmonton Chinese community?
The CCS (Centre for Chinese Studies) proudly invites you to a presentation
Painted Faces on the Prairies
—Cantonese Opera and the Edmonton Chinese Community in the 19th and 20th Centuries,
                                                 presented by Helen Kwan Yee Cheung
Time: Monday, March 12, 2018, 6:30-8:00 PM
Location: G 303, CUE
Free registration here online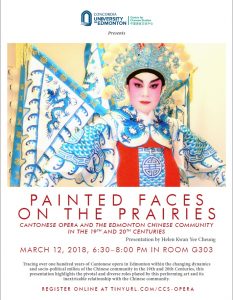 This presentation traces over one hundred years of Cantonese opera in Edmonton within the changing dynamics and socio-political milieu of the Chinese community in the 19th and 20th Centuries.  It highlights the pivotal and diverse roles played by this performing art and its inextricable relationship with the Chinese community.  It brings to life many stories of the struggles and successes of the Chinese in Edmonton while underscoring their resiliency and love of life through this art.
Helen has a diverse professional background in business, social work, personnel, and inter-governmental relations.  She has served as a community volunteer in Edmonton for close to three decades in various leadership positions on many community and business Boards. She received the Queen Elizabeth II Golden Jubilee Medal, the Governor General's Caring Canadian Award and the University of Alberta Alumni Centenary Award for her contributions to Canada and to the University of Alberta. 
Helen has a Bachelor of Social Sciences degree from the Hong Kong University.  She pursued lifelong learning after retirement and received her Master of Arts Degree in East Asian Interdisciplinary Studies at the University of Alberta in 2013 with outstanding academic achievement. 
Between 2010 and 2014, she served as a volunteer of the University of Alberta Bruce Peel Special Collections Library to curate a historical exhibition with an accompanying book entitled "Painted Faces on the Prairies: Cantonese Opera and the Edmonton Chinese Community".   Helen continues to assist the Library in collecting archival materials that reflect Chinese experience in Canada.  She is currently the Guest Curator of the Bruce Peel Special Collections Library for another historical exhibition planned for year 2020 on the topic of "Chinese Merchants in Western Canada."