Go back to news
Office of Extension and Culture (OEC) Established
Posted on: Oct 18, 2018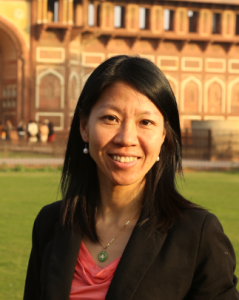 Concordia President's Executive Council has established an Office of Extension and Culture (OEC) and has appointed Xinxin Fang, PhD, award winning Chinese linguist, as its Director.
In harmony with our mission and vision, CUE endeavors to provide students, staff, faculty, and community with a diversity of life-long learning choices in a welcoming and accepting environment, outside of our academic programs. Social and cultural outreach, inclusion, applied research and indigenization will also be supported by the OEC.
The OEC will be housed under the Office of the Vice President External Affairs and International Relations (VPEI) and will support and develop lifelong learning opportunities to local, national, and international communities. Flexible methods of delivery, a variety of course content, extra curricular and cultural events and excursions, and engagement with CUE community partners and international partners are the highlights of the OEC.
The main objectives of the OEC are to:
1) build and maintain relationships between CUE and external stakeholders (local and international stakeholders)
2) manage community outreach activities for students, faculty and staff
3) encourage local and international students to study at CUE, especially during the most beautiful season of our campus in the summer.
The variety of non-credit courses being offered by all units and faculties throughout the academic year will receive support and leadership from the OEC. These non-credit courses and programs include (but not limited to): music summer camps, science summer camps, Chinese undergraduate education summer programs, English for Academic Purposes programs, Intensive English Summer Programs, Canadian Summer Seminars, fine arts exhibitions, Tai Chi classes, cultural events, orchestra and drama performances, customized training and professional/executive development/training.
All units or faculties offering or planning to develop non-credit programs will be working in concertation with the OEC. Dr. Fang has been working in several of these areas already and we welcome her in the new position.