Go back to news
New Student Orientation Information Session for Staff and Faculty
Posted on: Aug 21, 2017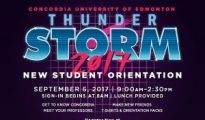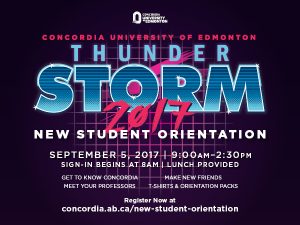 New Student Orientation Info Session: Friday, August 25th
New Student Orientation day is just over 2 weeks away!
If you are wondering what to expect on Tuesday, September 5th and have questions about various Orientation activities please join Student Life and Learning in:
Room HA207 from 12:30pm – 1pm on Friday, August 25th.
We will provide more information on the following:
The even schedule and logistics
The registration process
Number of expected participants (new students and volunteers)
How Undergraduate, International and Graduate student orientation events complement one another
The Student Survival Guide and Orientation packages, etc.
If you are wondering how all the activities might impact your area or are just simply curious please come to the session.
Please send a quick note to Colin Saby at colin.saby@concordia.ab.ca if you plan to attend – we hope to see you there.