Go back to news
New Knowledge Synthesis Grant Competition – Now Open!
Posted on: Sep 9, 2021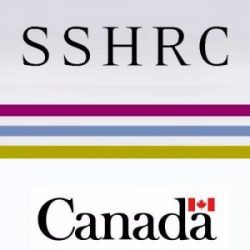 The Office of Research Services invites eligible faculty members to submit applications for a new Knowledge Synthesis Grant offered through SSHRC's Imagining Canada's Future initiative
For this funding opportunity, applications on the topic of "The Emerging Asocial Society" are invited.
The competition seeks to support research projects "related to the growing sense of disconnection, isolation and loneliness in Canadian society [to]… inform the development of effective tools, robust policies and sustainable practices required to support the transition to a more equitable, healthy and prosperous future."
The deadline for applications is December 17, 2021, and additional details from SSHRC can be found below.
CUE researchers interested in this funding opportunity are encouraged to contact the Office of Research Services (research@concordia.ab.ca) as soon as possible.
From SSHRC
Knowledge Synthesis Grants
Knowledge Synthesis Grants support researchers in producing knowledge synthesis reports and evidence briefs that:
support the use of evidence in decision-making and the application of best practices; and
assist in developing future research agendas.
Applicants must address the following three objectives in their proposals:
State of knowledge, strengths and gaps

critically assess the state of knowledge of the future challenge theme under consideration from a variety of sources, as appropriate;
identify knowledge strengths and gaps within the theme; and
identify the most promising policies and practices related to the theme.

Research data

assess the quality, accuracy and rigour (i.e., methodological approaches) of current work in the field; and
identify strengths and gaps in the quantitative and qualitative data available.

Knowledge mobilization

engage cross-sectoral stakeholders (academic, public, private and not-for-profit sectors) and/or First Nations, Métis and Inuit rights-holders throughout the project to mobilize knowledge related to promising policies and practices; and
use effective knowledge mobilization methods to facilitate the sharing of research findings with cross-sectoral stakeholders and Indigenous rights-holders.
Expected outcomes
Knowledge syntheses are comprehensive analyses of literature and other forms of knowledge on a particular question or issue. All types of knowledge synthesis approaches, tools and protocols, such as scoping reviews, systematic reviews and narrative syntheses, are encouraged under this funding opportunity. Synthesized results can include qualitative, quantitative or multi-method research.
Knowledge Synthesis Grants are not intended to support original research. Rather, they are intended to support the synthesis of existing research knowledge and the identification of knowledge gaps. This call is particularly focused on the state of research produced over the past 10 years.
Value and duration
Knowledge Synthesis Grants are valued at $30,000 for one year.