Go back to news
New Grant! NSERC Science Communication Skills grant (pilot)
Posted on: Jan 27, 2020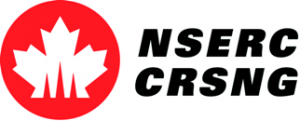 The Natural Sciences and Engineering Research Council of Canada has just released information on a new funding stream, the Science Communication Skills grant (pilot). The Office of Research Services encourages members of our NSE-eligible faculties to learn about it and consider applying.
How much?
How long?
Deadline

Organizations training students, fellows and faculty in science communication skills
Up to $20,000
1 year

Tuesday, May 5th, 2020 (internal)

Friday, May 15th, 2020 (external)
For additional information, please contact the Office of Research Services (research@concordia.ab.ca)
Overview

The Science Communication Skills grant (pilot) supports organizations providing science communication skills training to students, fellows, and faculty in science, technology, engineering and math (STEM) from Canadian postsecondary institutions. Promoting science and understanding how scientific inquiry works are critical to a vibrant science culture in Canada. Improved science communication increases science literacy, the appreciation of science in Canadian society, and the role of science in evidence-based decision making, while countering science-related misinformation.

Training supported by the pilot grant will educate students and researchers in STEM on how to effectively communicate science to the public.

NSERC encourages organizations to consider the needs of official-language minority communities in their area while developing activities, and to strive to have official documentation and promotional materials available in both official languages.

Eligible activities include

training workshops in science communication skills
mentorship activities
conferences, symposia or webinars
development of resources in tandem with delivery

Funds may be used for new activities or for improvements to content or delivery of existing activities. Training linked to course-work requirements (i.e., degree or diploma programs) is not eligible.  

Who can apply?

If you are a Canadian

registered non-profit organization
postsecondary institution
non-federal museum or science centre

you can apply for the pilot grant. You should have experience in science communication skills training.

Your application must involve delivering such training to a relevant audience — students, fellows, and/or faculty in STEM from Canadian postsecondary institutions. The training in communication skills should be broad rather than restricted to a single advocacy issue.