Go back to news
Mumps information for the CUE community
Posted on: Feb 26, 2017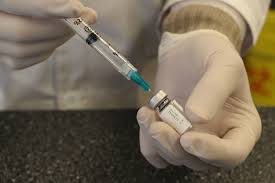 Following a number of recently confirmed cases of a disease known as the 'mumps' in Edmonton it is prudent that our Concordia community become well informed about the disease, including symptoms, treatment, and prevention.
Alberta Health Services advises that if you or your child exhibit serious symptoms "…such as a stiff neck or a severe headache, painful testicles, or severe belly pain, call your doctor right away." Seeking medical advice from a qualified medical practitioner is important should you suspect you have the mumps.
Alberta Health Services also advises that if you have the mumps "it's important to stay away from other people as much as you can so that you don't spread the disease…anyone who has mumps should stay out of school, daycare, work, and public places until 5 to 9 days after the salivary glands first start to swell."
In summary, if you suspect that you have the mumps see a doctor, and do not attend work or studies at Concordia until you have been cleared by a doctor to do so.
Vaccinations are the best form of prevention, keeping individuals and our community safe from the mumps. If you or your child have not been vaccinated for this disease please consult your doctor.
More detailed information about the mumps from the Government of Alberta and Alberta Health Services can be found here.