Go back to news
Master of Education graduate degree now offered at Concordia University of Edmonton
Posted on: Dec 22, 2017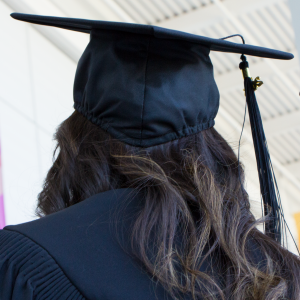 A new Master's degree is now on offer at Concordia University of Edmonton (CUE). The Master of Education in Education Leadership (MEd (EL)) links current research with the leadership development needs of Alberta's school jurisdictions. Applications are being accepted for Summer 2018.
"This new degree offers practicing educators a tremendous opportunity to develop educational leadership knowledge and competencies while becoming researchers," commented Edgar Schmidt, CUE's Dean of Education. "The field of education is dynamic in Alberta and Concordia's MEd (EL) is exactly what aspiring leaders need now."
The graduate degree program has been specifically designed to support Alberta teachers, educational consultants, learning coaches and school administrators who desire to further their professional learning. The hybrid delivery model is tailor-made for working professional educators.
"I appreciate Concordia University of Edmonton's commitment to providing Albertans with programs enhancing their education and career opportunities. Please accept our best wishes for the successful implementation of the Master of Education in Educational Leadership." – Rod Skura, Deputy Minister, Advanced Education
For further information, please contact:
Edgar Schmidt, DSS
Dean of Education
Concordia University of Edmonton
edgar.schmidt@concordia.ab.ca
P.780-479-9277
www.concordia.ab.ca/education/master-of-education/