Go back to news
Invitation to Intercultural Days 2018! Monday 22 – Tuesday 23
Posted on: Jan 19, 2018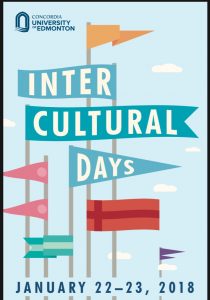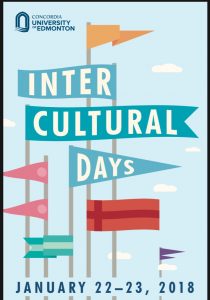 Monday January 22nd: 10am – 2pm with special program between 12pm – 1pm
Join the International Office in Tegler as we celebrate our annual Intercultural Days event. Cultural Associations from different communities around Edmonton will also join us! There will be music, dancing and other performances! Looking forward to seeing you there.
Tuesday January 23rd

: 

2pm – 3:15pm
Join the International Office in the Auditorium for a program on Urban Sustainability and Intercultural Competency. This program is for faculty, staff and students to learn new things about Urban Sustainability in Edmonton and to develop new skills related to intercultural competency and awareness.
Concordia University of Edmonton – Building Bridges