Go back to news
Internal Research Grants (Seed and Impact) – October 2021 Call
Posted on: Aug 23, 2021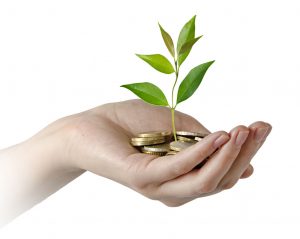 The Office of Research Services invites all eligible CUE faculty members to submit applications to the Internal Research Grant program, under the October 2021 call.
Important changes to CV requirements
The Office of Research Services (ORS) only accepts Common CV-formatted documents as part of an application. (Free-form or CAQC-format CVs are not accepted.)
Please consult these resources on how to prepare a Common CV.
The ORS has also prepared instructional videos on this new requirement, which faculty members can access via Alfresco.
Applications & Guidelines
Please note that the ORS is unable to assist applicants in formatting applications.
Seed Grants
Seed Grants provide funding for faculty members' research projects, particularly those that have the potential to lead to applications for external funding. Grants awarded through this fund serve as seed funding to carry out essential developmental work that will be used in developing research programs and preparing applications for external funding opportunities.
Seed Grants are intended to build and sustain a vibrant research culture at Concordia University of Edmonton (CUE), and to develop and support research and innovation at CUE.
Deadline: October 1, 2021 at 11:59 p.m.
Next opportunity to apply: February 1, 2022
Impact Grants



Impact Grants support knowledge mobilization (KMb) activities that disseminate research knowledge into academic circles and the broader community.
These funds support short-term, targeted KMb activities, such as conference presentations; workshops; juried artistic exhibits; oral histories; interactive, digital and video technologies; commissioned reports; knowledge syntheses; and other forms that connect and disseminate research knowledge.
Due to COVID-19, Impact grants were suspended, starting in the May 2020 competition. This grant stream has resumed with some restrictions, which will remain in place until the COVID-19 pandemic has ended.
Until further notice, Impact Grants are allowed only for online activities. Applications that include travel or in-person activities will be removed from the competition.
Deadline: October 1, 2021 at 11:59 p.m.
Next opportunity to apply: February 1, 2022
A Note on the Use of Technical Language
Internal grant application are adjudicated by the Research and Faculty Development Committee (RFDC) through a merit review process. Information on evaluation criteria and scoring is included in the guidelines.
The RFDC is a multidisciplinary committee with elected representatives from all CUE Faculties. RFDC members are highly educated scholars, but they are not expected to be experts in all fields.
To ensure that applications are appropriate for adjudication by this committee, applicants should avoid using discipline-specific jargon and other highly technical language in their proposals. If the RFDC determines that an application is not comprehensible to a non-expert, the application may be removed from the competition
Application forms and Guidelines