Go back to news
Institute for Christian Studies and Society Presents Rev David J Fekete: The Poetic Prophesy of TS Eliot
Posted on: Jan 15, 2018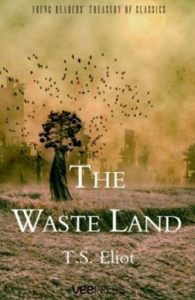 The Institute for Christian Studies and Society presents Rev. David J Fekete, PhD speaking on "Matters of Matter, Mater, and God: T. S. Eliot's Poetic Prophesy." Join us on January 29, 2018 at 4:00pm – 5:00pm in room T104
The loss of the sacred in contemporary society has consequences.  The debasement of the feminine and the contempt for the natural order follow as consequences of the death of God.  Recent revelations of sexual misconduct by men in power positions, and the alarming data about climate change, indicate the reality of T. S. Eliot's "prophesy" found in his poems The Waste Land and The Lovesong of J. Alfred Prufrock.
Jessie Weston and Sir James Frazer (scholars of folklore and mythology) show a connection between God and the fertility cycle in celebrated in ancient religions.  Both authors deeply influenced the composition of Eliot's poetry, which depicts a bleak world evacuated of meaning, fertility, and divinity.
This seminar will be interactive, inviting participants to read sections of the authors, react, and express views and impressions of contemporary society in the light of Eliot, Weston, and Frazer.