Go back to news
Inclusion Alberta Event – Nov 4, 7:30am
Posted on: Nov 3, 2021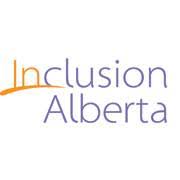 You are invited to join our President and Vice-Chancellor, Dr. Tim Loreman, in supporting the Inclusion Alberta 2021 Virtual Changing Lives Changing Communities Fundraising Event tomorrow morning, Thursday, November 4 at 7:30 AM. 
The work Inclusion Alberta is doing across the province is making an impact and changing lives, and CUE is a proud Inclusion Alberta partner, committed to fostering an inclusive and kind campus, filled with opportunities for all of our students to discover, learn and thrive. 
We are proud to continue to support this event and hope that you will attend the inspiring program and hear stories from families whose lives are impacted by the work of Inclusion Alberta.
There is no cost to attend this event, and no obligation to donate. 
Date: Thursday, November 4
Time: 7:30 AM