Go back to news
Important changes to the SSHRC Insight Grants 2020 Competition
Posted on: May 19, 2020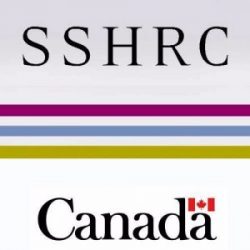 While the competition is not yet open, the sponsor has informed us that the deadline for the submission to the 2020 SSHRC Insight Grant competition has been been moved ahead of schedule. Instead of October 15th, the new deadline for submission of applications will be October 1st, 2020. Internal requirements and deadlines apply.
Keep an eye on Inside CUE for updates, and for the official launch of the 2020 Insight Grant competition!
With information from the SSHRC Insight Program website:
Goal

The goal of the Insight program is to build knowledge and understanding about people, societies and the world by supporting research excellence in all subject areas eligible for funding from SSHRC.

Insight Development Grants

Insight Development Grants are one to two years in duration and support research in its initial stages. These grants are targeted toward emerging researchers, as well as researchers who would like to explore new research questions or experiment with new methods, theoretical approaches and/or ideas.
Value
Stream A: $7,000 to $100,000
Stream B: $100,001 to $400,000
Duration
2 to 5 years

Application deadline (CUE)

–
External Grant Institutional
Signature Page
September 17th, 2020 (4 p.m.)
Application deadline (SSHRC)
October 1st, 2020 (6 p.m.)
Results announced
April 2021
Apply
Web CV, application and instructions