Go back to news
Still needed – Have an old basket you can donate?
Posted on: Sep 15, 2021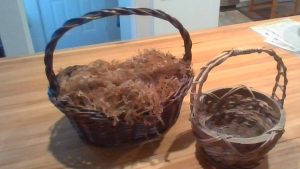 Hey CUE! Got an empty basket hanging around your house that you don't know what to do with?  CUE Wellness is looking for donations of any empty baskets to be dropped off during regular business hours to the Student Success Centre in HAC by Friday, September 17th. Baskets will be used as part of the Period Poverty Project, an initiative to offer free menstruation products in all appropriate washrooms around campus.  We're hoping to collect about 12 baskets. More details about the project will be announced soon!
Thanks in advance for your support!
Questions? Contact wellness@concordia.ab.ca