Go back to news
Guest Professor and Researcher from Portugal at Concordia – ErasmusPlus
Posted on: Jan 20, 2017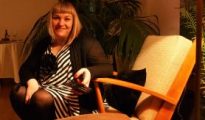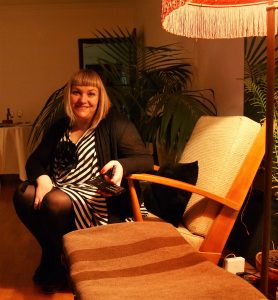 Concordia University of Edmonton is deepening institutional and academic interpersonal relationships with partners in Europe thanks to the Erasmus+ and Mobility+ programs with European funds, and the bilateral agreement signed with some of our partners. From our partner University of Porto, Portugal, we welcome sociologist Dr. Paula Guerra in the coming days. Dr. Guerra will stay at CUE for two weeks from January 30-February 12, doing interdisciplinary research collaboration with faculty members, cluster presentation, lecturing, engaging in conversarions with students, staff and faculty. You will hear about the joint activities soon.
Paula Guerra is Professor of Sociology at the University of Porto. It is also senior researcher at the Institute of Sociology of the University of Porto, Center for the Study of Geography and Spatial Planning and the Griffith Centre for Cultural Research. She has coordinated and participated in various (national and international) research projects subordinated to the themes of youth culture, popular music, sociology of arts and culture and especially the particular case studies of indie rock, underground music scenes, DIY and punk. Paula Guerra has some published works, including A instável leveza do rock. Génese, dinâmica e consolidação do rock alternativo em Portugal (1980-2010) [The unstable lightness of rock: genesis, dynamics and consolidation of the alternative rock in Portugal] (2013), Keep it rocking: the social space of Portuguese alternative rock (1980–2010) (Journal of Sociology, 2015), Music and more than music: The approach to difference and identity in the Portuguese punk (European Journal of Cultural Studies, 2014) and Punk, expectations, breaches, and metamorphoses: Portugal, 1977-2012 (Critical Arts, 2014).
Contact details:
Faculdade de Letras da Universidade do Porto
Via Panorâmica, s/n, 4150-564 Porto PORTUGAL
Tel. +351 22 607 7190
Email: pguerra@letras.up.pt; mariadeguerra@gmail.com
From Concodia, Drs. Edgar Schmidt and Barbara van Ingen have spent an Erasmus+ week in Porto last fall, and Dr. Danielle Lisboa has been selected for a one week stay at UPoto in the spring of 2017. We thank our Portuguese partners for the good relationship and growing cooperation and the Erasmus+ and Mobility+ programs for making all this possible!
Concordia University of Edmonton – Building Bridges