Go back to news
Google Meet Changes for Recurring Meetings
Posted on: Feb 26, 2021
Google Meet has made some changes to the way it handles recurring meetings which will affect how faculty members should end their Google Meet class sessions.


When presented with the option to "Just leave the call" or "End the call (for everyone)", please choose the "Just leave the call" option.
If the host chooses "End the call", it turns the Quick access option off to keep people from rejoining the meeting (for example, at the next scheduled class time). When Quick access is turned off, everyone who is not in the invited guests list, must ask the host permission to join future occurrences of this meeting until you turn Quick access back on.
To turn Quick access back on, start your Google Meet session, click on the More options icon (3 vertical dots on the bottom right corner of your Meet screen), and choose Settings. On the next screen, choose Host Controls, and toggle the Quick access to On.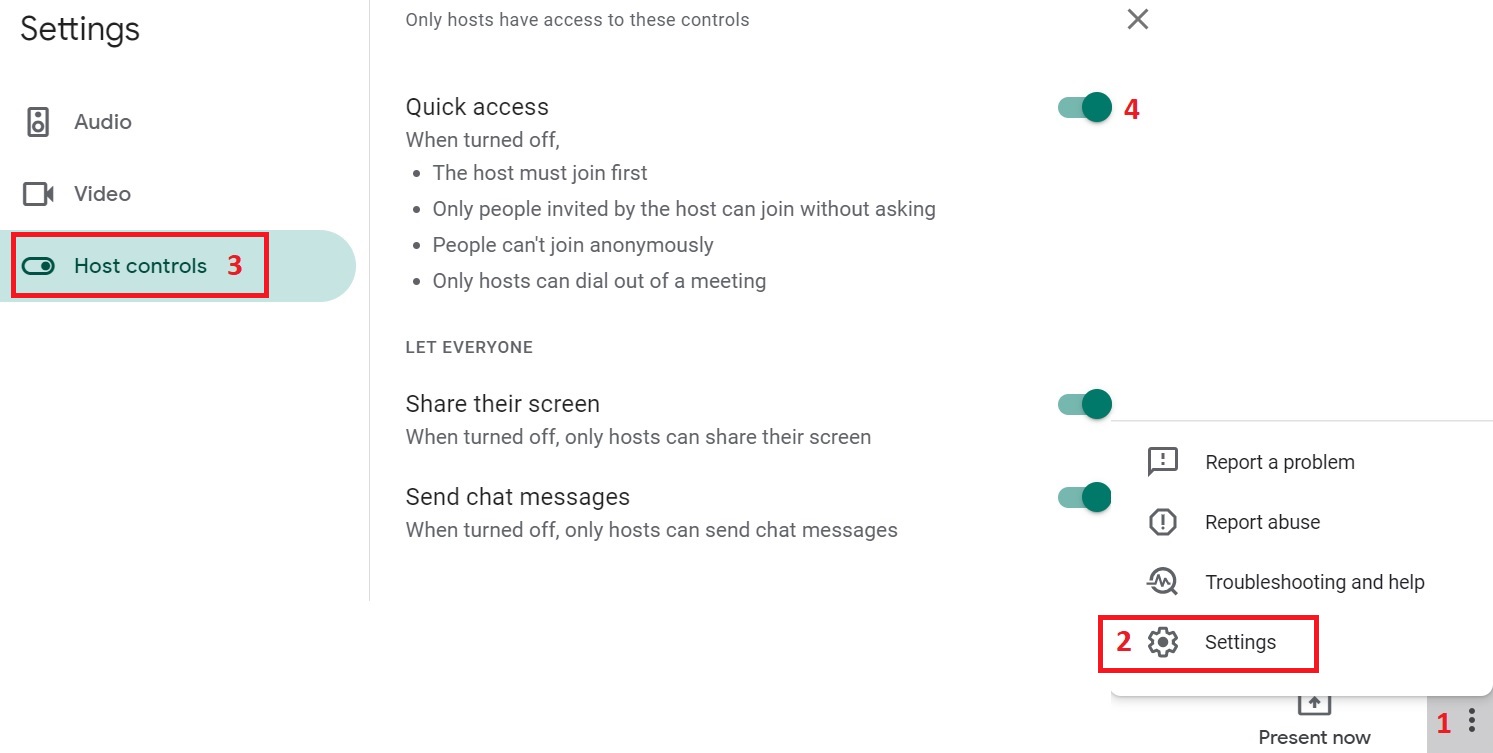 Should you need additional information or assistance, please send us an email at heldpesk@concordia.ab.ca